Hip Synovitis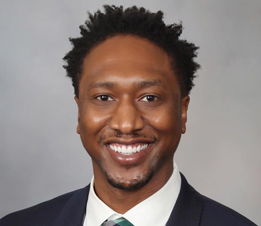 Hip Synovitis Specialist
Young children (more commonly boys than girls), between the age of 2 and 9 are at a higher risk of hip synovitis, a medical condition believed to be caused by repetitive trauma to the hip or a recent viral infection. Hip synovitis specialist,Dr. Kelechi Okoroha provides diagnosis and individualized management for hip synovitis in Detroit. Contact Dr. Okoroha's team for an appointment today!
What is Hip Synovitis?
Hip synovitis, also called transient hip synovitis or toxic synovitis, is a condition characterized by inflammation of the synovial tissues that surround the hip joint. It is the most common cause for sudden hip pain that occurs in young children between the age of 2 and 9. It affects boys more commonly than girls and is most of the time limited to only one side of the hip.
Symptoms of Hip Synovitis
The symptoms of hip synovitis manifest over a period of 1 to 3 days and gradually resolve within the next few days. The most common symptom is pain around the hip or groin region. Your child may limp while walking or may find it difficult to walk. Sometimes, your child has a low-grade fever or complains of pain in the inner thigh or knee.
Causes of Hip Synovitis
The exact cause of hip synovitis is unknown, but some theories suggest a history of trauma to the hip or a recent viral infection such as an upper respiratory tract infection, bronchitis or middle ear infection.
When hip synovitis is suspected, it is important to schedule an orthopedic consultation for proper examination and care. Dr. Kelechi Okoroha is a hip synovitis specialist who provides detailed examination and care for patients with hip synovitis in Detroit, Royal Oak, Sterling Heights, Bloomfield Hills, Dearborn, Michigan and beyond.
Diagnosis of Hip Synovitis
The diagnosis of hip synovitis is based on a thorough physical examination performed by Dr. Okoroha, who will initially examine your child's hip, knee, and other joints and check whether there is pain during passive movement of the joints. Dr. Okoroha may order diagnostic tests such as ultrasound imaging and blood tests to assess inflammatory markers. If the inflammatory markers are high, then Dr. Okoroha may order a culture test of the fluid within the joint. To perform the culture test, joint fluid is collected by inserting a needle into the hip joint and aspirating the fluid. This is then sent to the lab for evaluation.
Treatments for Hip Synovitis
After careful review of your child's history and examination, Dr. Okoroha will provide an individualized treatment plan to help your child return to normal function.
The treatment for hip synovitis includes simple home remedies such as rest, application of heat and massage over the painful area. Anti-inflammatory medications will be prescribed to reduce the pain and other symptoms. Weight-bearing on the affected side should be avoided until pain is resolved.
If your child has experienced hip synovitis, please contact Dr. Kelechi Okoroha, orthopedic hip specialist treating children in Detroit, Royal Oak, Sterling Heights, Bloomfield Hills, Dearborn, Michigan and beyond.